Announcing SPECIAL SESSION 5 – Jonathan Berger & Cobi van Tonder
Recent audio technologies facilitate simulation of the acoustical signatures of historic structures. Together with immersive visual technologies it is possible to provide new perspectives and deeper insights into the role of architecture on human behavior. This panel will discuss the implications of using immersive technologies to reanimate cultural heritage sites with particular emphasis on archaeology, musicology, anthropology, and sound studies.
Keywords:
Data acquisition, analysis, modeling, architectural acoustics, cultural histories, resonant properties, performance spaces, performance practice, spatial audio, virtual reality, cultural studies, musicology, history of art and architecture, cognitive science, audio engineering, archaeology, anthropology, musicology, music, rituals, sound and space, cognition, perception, psychology.
Session co-chairs: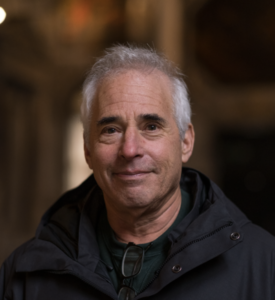 Jonathan Berger is the Denning Family Provostial Professor in Music at Stanford University. Berger is a composer of a wide range of genres including opera, orchestral, chamber, end electroacoustic music. He is also an active researcher, with expertise in computational music theory, music perception and cognition, psychoacoustics, and sonification. He has published over 70 academic articles in a wide variety of fields relating to music, science, and technology, including relevant work in digital audio processing in Neuron, Frontiers in Psychology, andthe Journal of the Audio Engineering Society. Among his awards and commissions are the Guggenheim Fellowship, the Rome Prize, fellowships from the National Endowment for the Arts, and commissions from Lincoln Center Chamber Music Society, the 92nd Street Y, The Spoleto Festival, the Kronos Quartet, and others. Berger is the Principal Investigator of a major grant from the Templeton Religion Trust's Art Seeking Understanding initiative, to study the interplay of architectural acoustics and musical and ritual sound.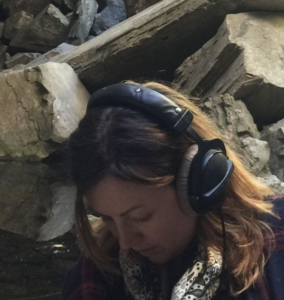 Cobi van Tonder is a practice-led researcher and interdisciplinary artist. She composes and performs microtonal drone music, synthesized music, and sound pieces based on field recordings, infrasound, and virtual acoustics. Her current project, ACOUSTIC ATLAS – Cultivating the Capacity to Listen, developed during a Marie Skłodowska-Curie Fellowship, enables remote listening in the browser through virtual acoustic technology. Cobi completed a Ph.D. in Music Composition at Trinity College, Dublin, an MFA Art Practice degree at Stanford, USA; and a BHons in Music in History and Society (Musicology) at WITS, Johannesburg, South Africa. Cobi is currently a research fellow at the Department of Architecture, Alma Mater Studiorum, University of Bologna.