SPECIAL SESSION 3: "Digital Approaches to Hearing the Past " – Angela Bellia
The application of digital technologies to cultural heritage has led to important methodological changes in the protection and enhancement of reconstruction monuments, ancient theatres, and performative spaces of the past. Within this context, the study of sound in archaeological contexts includes many subject areas ranging from physics and acoustics to soundscape archaeology and aural architecture, passing through digital sound studies and digital approaches to historical acoustemology. By exploring the potential impact of digital techniques in the field of aural architecture, sonic heritage, archaeoacoustics, heritage acoustics, soundscape archaeology, archaeology of sound, and archaeomusicology, this special session aims to explore how digital methods and virtual acoustic reconstructions can improve our knowledge on sounds and sound behavior in ancient places, performative spaces, and architectural structures as well as within a built and natural environment in the past, by promoting their modern reuse and sonic preservation. Moreover, the goal of this session is the analysis of the relationship between acoustics, architecture, and environment – and how sound interacts with that environment -, as well as of the methods concerning anechoic recordings of music, sounds, and voices to be used in the auralisation of ancient places and performative spaces.
Some crucial issues that papers for this special session could address are:
1) whether the location of monuments, ancient theatres, and performative spaces may tell us about sound and auditory culture in antiquity;
2) whether the acoustic qualities of architectural structures may have caused an evolution of ancient buildings and structures, in which there was an auditory experience of the space and built environment;
3) whether the spatial configuration of monuments, ancient theatres, and performative spaces contributed to model their intangible acoustic aspects (soundscape, voicescapes, dancescapes);
4) whether the links between form and function of ancient structures and buildings can shed light on the active properties of aural architecture and on performances in strengthening cultural and social identity;
5) whether digital architectural reconstruction, immersive audio-visual modes, and auralisation could enable us to understand the way sounds and voices were experienced;
6) whether digital models of instruments or the reconstruction of ancient instruments can enhance our knowledge on their evolution in relationship with sound perception of instruments and the physical acoustics in monuments, ancient theatres, and performative spaces of the past.
Keywords: Aural Architecture; Sonic Heritage; Archaeoacoustics; Heritage Acoustics; Soundscape Archaeology; Archaeology of Sound; Archaeomusicology; Auditory Archaeology; Virtual Musical Instruments; Sound Studies; Historical Acoustemology; Ecoacoustics; Psychoacoustics; Sensory Studies; Sonic Built Environment; Sonic Natural Environment; Auralisation; Performances; Music; Voice; Sound; Dance; Performative Spaces; Ancient Theatres; Linear Theatres; Greek Theatres; Greek-Roman Theatres; Bouleuteria; Odeia; Roman Theatres; Temples; Tombs; Stadia; Caves; Grottoes.
Chairperson: Angela Bellia, National Research Council of Italy, Institute of Heritage Science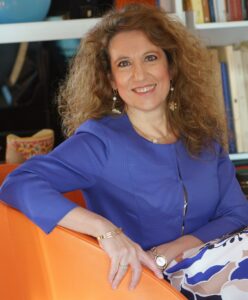 Bio:  Angela Bellia is a researcher at the CNR, Institute of Heritage Science. Her work concerns soundscape archaeology, aural architecture, sonic heritage, archaeoacoustics, archaeology of performances, sound studies, and archaeomusicology. After her research in mobility at the Institut für Archäologie in Zürich, at the École des Hautes Etudes en Sciences Sociales in Paris, she carried out her research at the Institute of Fine Arts at the New York University, devoting her attentions towards the reconstruction of the performative dimension of an ancient Greek polis. Thanks to the Marie Skłodowska-Curie Actions Programme – Individual Fellowships, she carried out her research devoting her attentions towards archaeology of sound and archaeoacoustics as new approaches to the study of intangible cultural heritage. She has been the Chair of the Italy Chapter and of the Events & Network Working Group of the Marie Curie Alumni Association (MCAA). She also received the "MCAA Outstanding Contributor Award". At present, she is the Chair of the Archaeomusicology Interest Group of the Archaeological Institute of America and the Principal Investigator of the project AURAL: Exploring the Potential of Immersive Virtual Reality for Experiencing Archaeological Soundscapes. Apart from a number of volumes and contributions in journals and edited volumes, she edited the special issues From Digitalisation and Virtual Reconstruction of Ancient Musical Instruments to Sound Heritage Simulation and Preservation (http://www.archcalc.cnr.it/journal/id.php?id=oai:www.archcalc.cnr.it/journal/A_C_oai_Archive.xml:1143) and Sonic Heritage: Sound and Multisensory Interactions in Immersive Virtual Reality and Cultural Heritage (https://www.mdpi.com/journal/heritage/special_issues/sonic_heritage) (with Eva Pietroni). Among her articles: Towards a Digital Approach to the Listening to Ancient Places: https://doi.org/10.3390/heritage4030139 and Rediscovering the Intangible Heritage of Past Performative Spaces: Interaction between Acoustics, Performance, and Architecture: https://doi.org/10.3390/heritage6010016 (with Antonella Bevilacqua). Angela Bellia is also editor in chief of TELESTES: An International Journal of Archaeomusicology and Archaeology of Sound (http://www.libraweb.net/promoriv.php?chiave=147)
To see her work: https://nationalacademies.academia.edu/AngelaBellia